We are a group of passionate techno-marketers, Marketeers at Heart and Engineers at Brain. We are young, our energy is insane and our campaigns delivered fabulous results. We helped customers across the globe successfully capture, nurture, grow and convert online leads through best-in-class digital marketing channels. We are committed to add value towards the end goal of your business – REVENUE.
They trusted Us, And we Proved them Right!
We first understand your target audience and identify the value proposition your business brings to the table. Identify the right messaging, optimal channel and the assets required to tap the potential market profitably.
Our team executes the digital marketing campaign best suited for your needs and starts monitoring the performance closely from the first second. 
Our analysis of the data collected from various sources gives us an edge over other digital marketing  agencies. We make best conclusions to refine and make things happen.
After continuous monitoring and rigorous analysis, we refine the campaign to bring the best ROI and drive maximum output from your any marketing campaign.
Best Ever Facebook Insights About Your Competition With This New Tool In The Market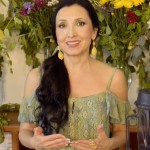 The visualizations and creatives done by Socialmbuzz are a phenomenal addition to the content we share on social media. Audience engagement and referral traffic jumped high with the high level of creativity shown by the team. They are creative, talented, responsible and dedicated to complete an assignment the best possible way. I'll definitely hire them again.
Tonya, CEO, Beautiful on Raw

Socialmbuz is an exceptionally talented Digital Marketing Agency. At first we were apprehensive as they were new in the business, but they proved us wrong. They did a tremendous job in planning and implementing our end-to-end digital marketing strategy. We strongly recommend to try them once and you will never look back.
Subash, Owner, Regal Unlimited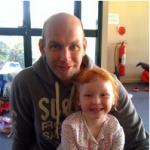 We joined hands with one of the most talented team at Socialmbuzz for Google AdWords. Although a relatively young agency but their hard work and perseverance proved AdWords as one of the most effective means of advertising. Though a tough job for many to get quality leads through Adwords, Socialmbuzz made it easy and we would highly recommend them.
Jon,
Director, DB Gurus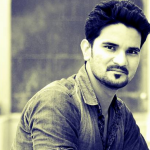 Socialmbuzz took over our website redesign and optimization and we've never looked back.  Needless to say the R.O.I. was absolutely amazing and the SEO alone has helped us generate online revenues that have far exceeded our expectations. They made a huge difference for a small business like ours, absolute great work by Socialmbuzz.
Imran,
Owner, HelloVeggies
We're not bound by boundaries. Neither is our business.We believe in breaking barriers to achieve success. And this has been backed by our clients who put their trust in our hands from across the globe and continue to play a major role in our success as well.

Increase In Lead Generation


New Business From Referrals

Customer Satisfaction Score